Electric Valve Damper Actuator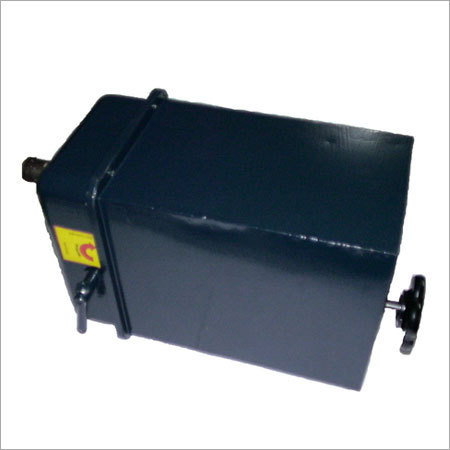 Electric Valve Damper Actuator
Product Code : 07
Brand Name : APM
Electric Damper Actuator:
We are a professionally managed manufacturer, exporter and supplier of Electric Damper Actuator. The offered devices are reversible gear motors, that are widely used to operate valves or dampers in electric balancing circuits. These motors are precisely manufactured to meet various requirements of valve control, damper control applications. Our devices are used to drive the current through one complete circuit and to break it in a prompt manner. The VAM version is offered with standard adjustment option and VAO is without it. Moreover, Our Electric Valve-Damper Actuator are used for large scale application and their maximum torque is 2000 kg-cm at the speed of 0.02RPM.


Features:

Stroke is field adjustable and fixed at 90°, 1600°, or 2700°.
Models can be equipped with potentiometer for accurate feed back and proportional 4- 20mA regulation in conjunction along with extended control.
Offered with internal cam adjusted high quality auxiliary switches.
Electro magnetic brake can be provided for instant stop and avoid
any back drive from the valve.
The motor winding is outfitted with thermal switches to prevent burn out during over heating.
The motor starts again only when it is cooled.
Specification
:
Motor Supply Voltage : 110/230/460 VAC, 1/3 , 50/60 Hz.
Power Consumption : 90 Watts (max.)
Potentiometer (POT) :135 / 1.0 k , 1 Watt, Single turn (The maximum
permitted power dissipation for this POT is 1W for 900).
Positioner : 4-20mA I/P & O/P.
Brake Supply Voltage : 230 VAC, 1 , 50/60 Hz.
Stroke : Factory set at 900.
Auxiliary Switch : 230VAC, 16 Amps.



3-18-3, Ramanthapur, Hyderabad - 500013, Telangana, India
Mr. Prashanth Reddy D (Technical Director)
Ms. Swetha (Director)